How to Buy Crypto in MATBEA P2P
Immediately after registration, you will receive a free multi-currency crypto wallet. If you are already registered - just log in to your account
Log in to your personal account
After logging into your account, go to the Buy section, enter the amount, select the currency and payment method - MATBEA will instantly select the best offers from sellers. Select the option with suitable conditions and click the Buy button
Open a deal with a merchant
Specify the amount of the transaction and click the Send request to the seller button. Cryptocurrency from the seller's balance will be transferred to the escrow account - the seller does not have access to it, so your transaction will be carried out securely
The seller will send the details to the deal chat. Make a transfer following the instructions provided by the seller and mark the transaction as paid by clicking the Payment done button
I have paid. When will I receive the cryptocurrency?
The seller will confirm receipt of your transfer and release the cryptocurrency to your MATBEA wallet. The purchased cryptocurrency is immediately available for any operations - you can sell it or send it to the addresses of any other wallets and services
Start making transactions now. Create your offer with the purchase or sale of cryptocurrency in a way convenient for you.
Fast and without intermediaries
A large number of payment systems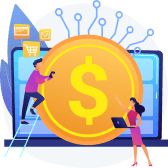 A wide range of buyers and market prices
MATBEA provides a consistently high trading volume for your orders and fully market-based pricing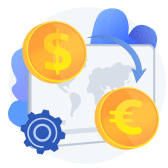 A large number of payment instruments
P2P allows you to flexibly configure the methods of funds deposit / withdrawal. We are constantly adding new payment methods
Russian payment systems are supported for users residing in Russia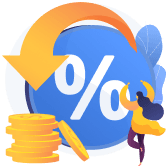 Flexible commission settings
P2P merchants can independently set interest rates on transactions
No fees required for transfers within the platform

Any user can become a P2P merchant

An all-in-one wallet for personal and business accounts
Exchangers: features of work, advantages and disadvantages
Executing a transaction through an online exchanger provides important advantages in speed (they work day and night), a large selection of exchange methods and without drawbacks. You make a choice in favor of the first exchanger that comes across, solving the problem of how to withdraw money from a bitcoin wallet to a Sberbank card, the rate may not be the most profitable, and the commission may be high.
Buy Crypto in MATBEA P2P
Back in 2008, when developing the Bitcoin protocol, it was based on a limited issue of digital coins, as well as a deflationary development model. This model means halving the number of new coins (halving) every four years. And as there are fewer and fewer coins, and there are more and more people who want to own them, the price of the cryptocurrency will constantly grow. In other words, demand creates supply.
After the launch of Bitcoin in 2009, new 50 BTC appeared on the network every 10 minutes, in 2012 their number was reduced to 25 BTC, in 2016 to 12.5 BTC, and in 2020 to 6.25 BTC. Each reduction was accompanied by an increase in the price of the digital currency, but not immediately, but after 12-15 months. So in 2013, Bitcoin rose to almost $ 1,200, in 2017 to almost $ 20,000, which new mark we will see in 2021, time will tell. Many experts try to predict and name different levels from $60,000 to $333,000, and in the far future $1,000,000 per 1 BTC.
One of the most popular areas for exchanging rubles for cryptocurrencies is the ability to buy bitcoin for rubles buy crypto in MATBEA p2p.