Welcome to MATBEA Wallet
We are a safe and convenient platform for storing, managing and trading numerous cryptocurrencies.
You can easily store, send and receive a wide range of digital assets including Bitcoin, Monero, Ethereum, BNB, Tron, Dash, Zcash, Litecoin, USDT, USDC, BUSD and Doge with our wallet.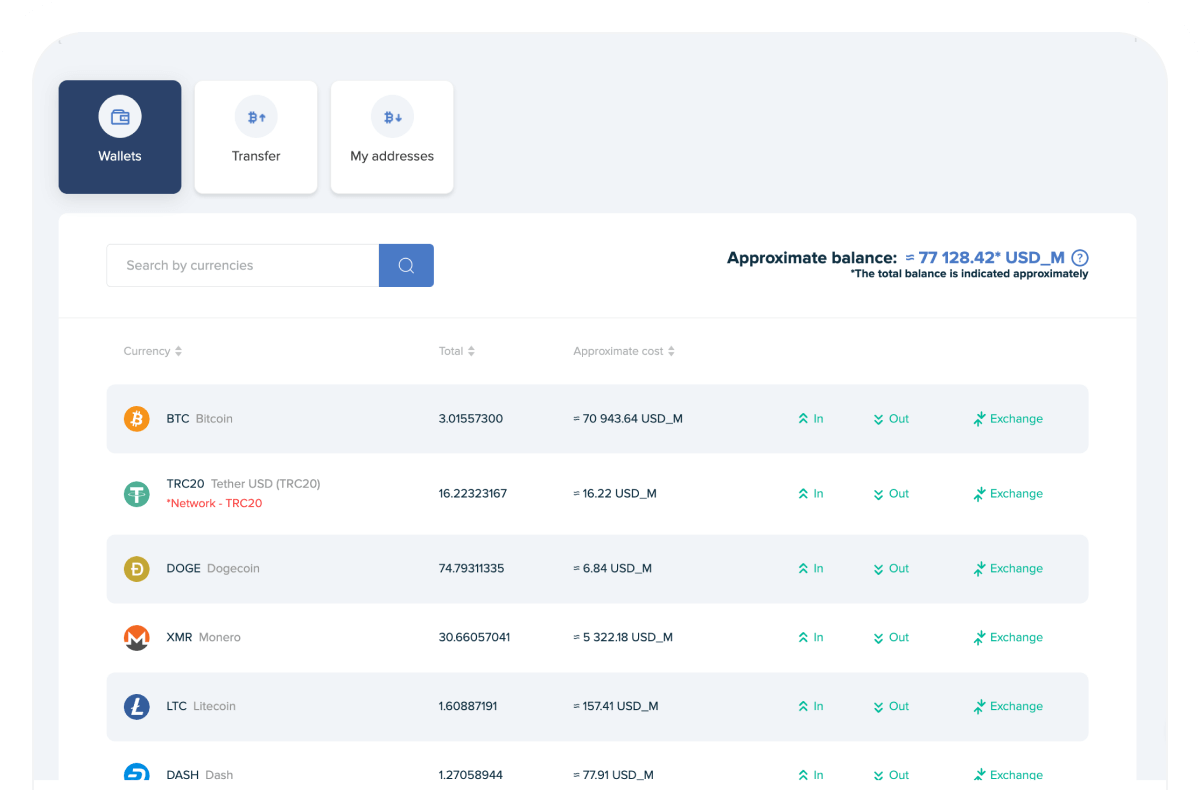 The main advantages of the wallet
Simple functionality
Easy to use interface to manage numerous cryptocurrencies
Comprehensive protection
High-level security measures to protect your assets
Instant transactions
Fast and efficient transaction processing
Technical support
Technical support is ready to help you from 8 to 24 Moscow time
Why choose us?
We take security seriously and use the best technology to protect your assets.

Our platform is user-friendly, making it easy for everyone to manage their cryptocurrencies.

We offer 24/7 and fast customer support to help you with any questions or concerns.

We are constantly adding new features and improving existing ones.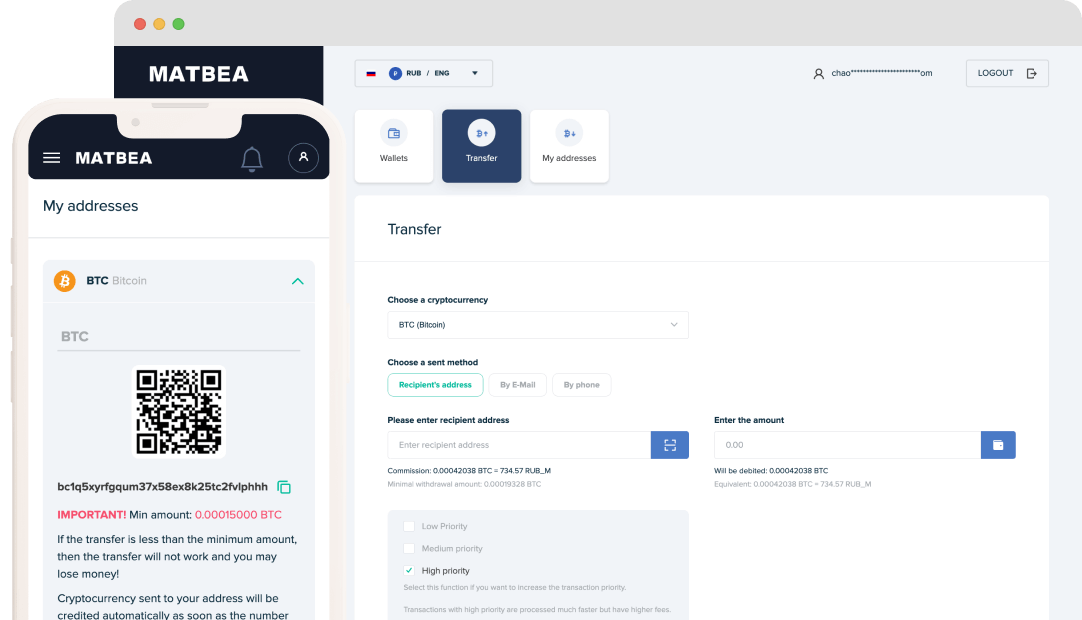 Supported currencies
We support over 12 currency pairs as well as fiat currencies.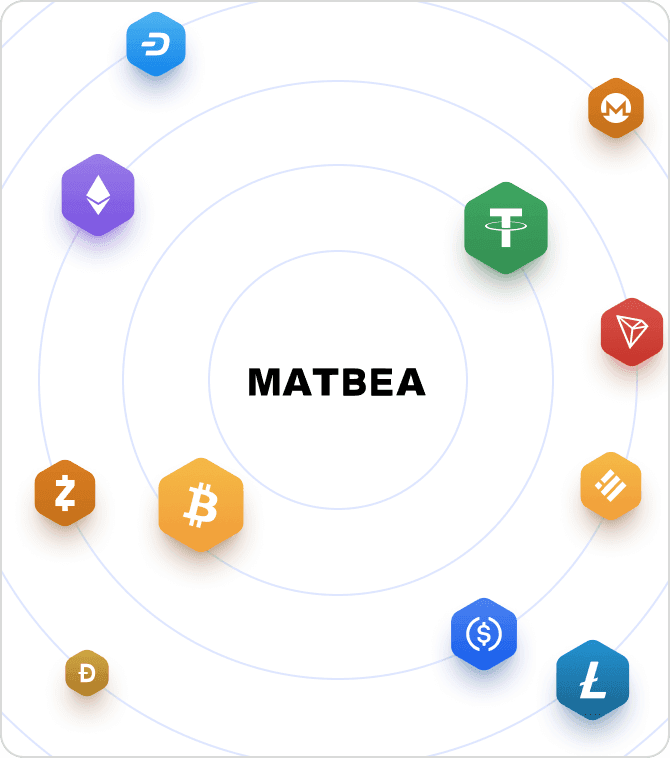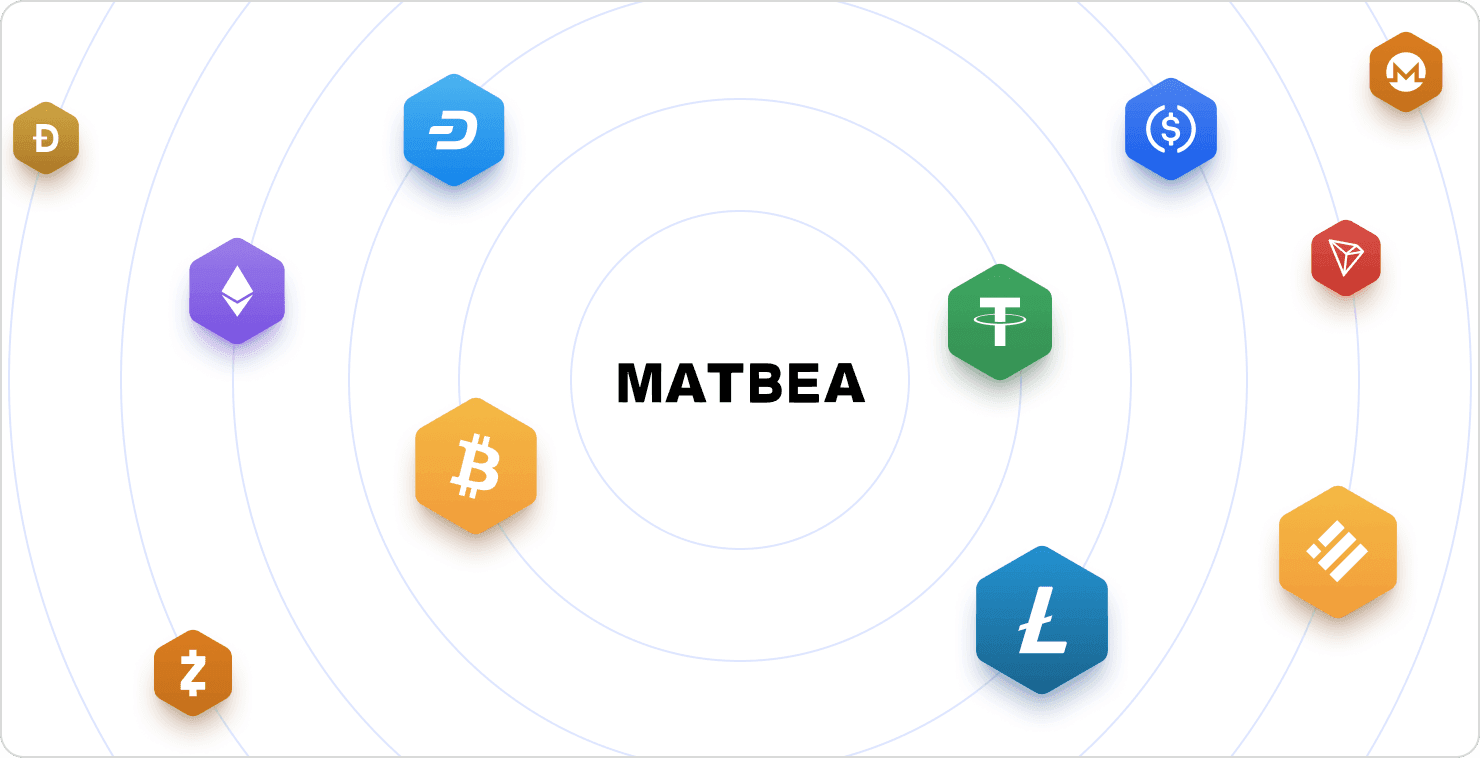 How to start using the wallet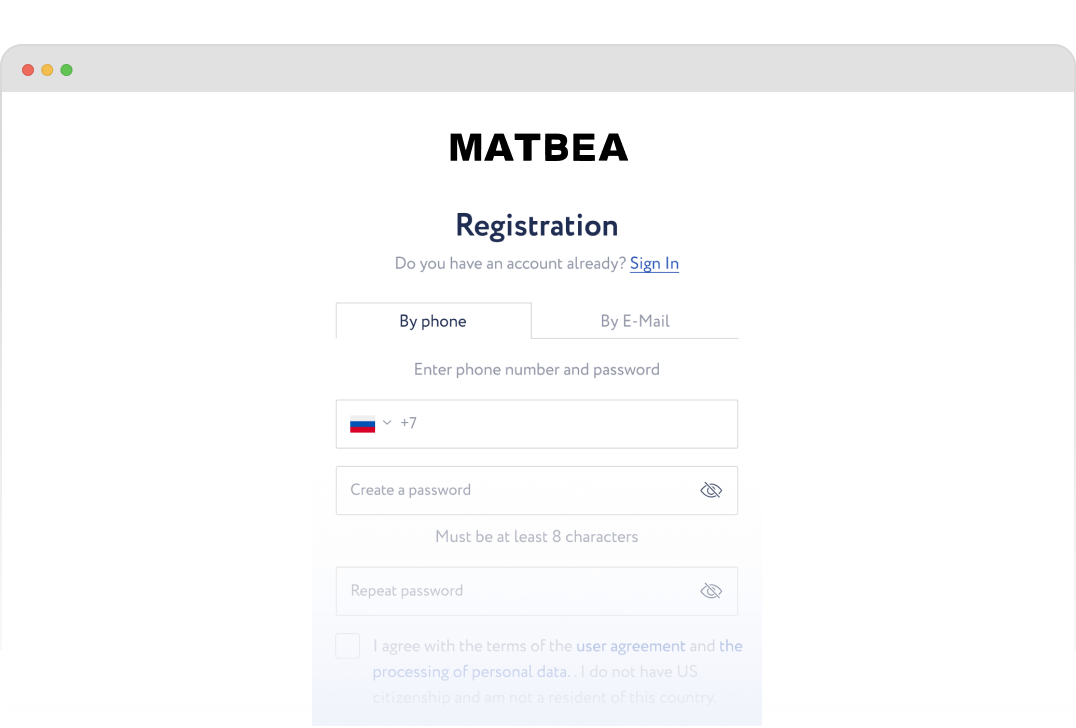 Register a crypto wallet right now
Complete a simple registration on our platform and start accepting cryptocurrency right now!
What are the other advantages of the MATBEA crypto wallet?
Store, manage and trade multiple cryptocurrencies with ease. Say goodbye to complicated cryptocurrency management. MATBEA makes it easy to store, send and receive all your favorite cryptocurrencies. Manage your digital assets with MATBEA Wallet.
Invest in the future of finance with MATBEA Wallet, securely store and trade your crypto assets with peace of mind. Don't sacrifice security when it comes to your cryptocurrency. MATBEA wallet uses top-notch security measures to protect your digital assets.
Stay ahead of the curve with MATBEA Wallet. Stay up to date with the latest market trends and manage your crypto portfolio with ease. Join the crypto revolution with MATBEA. Start investing, trading and managing your digital assets today. Enjoy seamless cryptocurrency management with MATBEA Wallet. Store and trade multiple cryptocurrencies with just a few clicks.
FAQ
If you haven't found the answer to your question or you're having trouble in transfer, please contact our technical support and we'll help you!
What cryptocurrencies are supported?
11 cryptocurrencies and stablecoins are fully supported and can be deposited, withdrawn, and exchanged: Bitcoin, Monero, Ethereum, BNB, Tron, Dash, Zcash, Litecoin, USDT, USDC, and Doge. MATBEA also supports 63 currencies that can be purchased and exchanged, but cannot be entered or withdrawn.
Does MATBEA wallet support fiat?
We do not support fiat, but we have codes rubm, eurom, usdm, the rate of which is tied to fiat.
Is it possible to transfer cryptocurrency using a phone number or email?
Yes, you can, instantly and without fee.
Do you have mandatory two-factor authentication?
You can optionally enable it and choose between Google Authenticator, Flash call and Telegram.
Do I need to be verified to use my wallet?
The wallet can be used without verification, but in this case with restrictions: one-time transaction amount up to 1000 euros, total number of transactions up to 10,000 euros (link to verification).
What happens if they transfer me "dirty" cryptocurrency?
Does MATBEA support export of private keys?
No, because MATBEA is a custodial wallet. To work with private keys, you can use our service matbea.net.
If I sent money to the wrong address, can I get it back?
If you sent cryptocurrency to a phone number and email inside MATBEA, you can return it provided that the recipient of the cryptocurrency does not exist. Otherwise it cannot be returned.