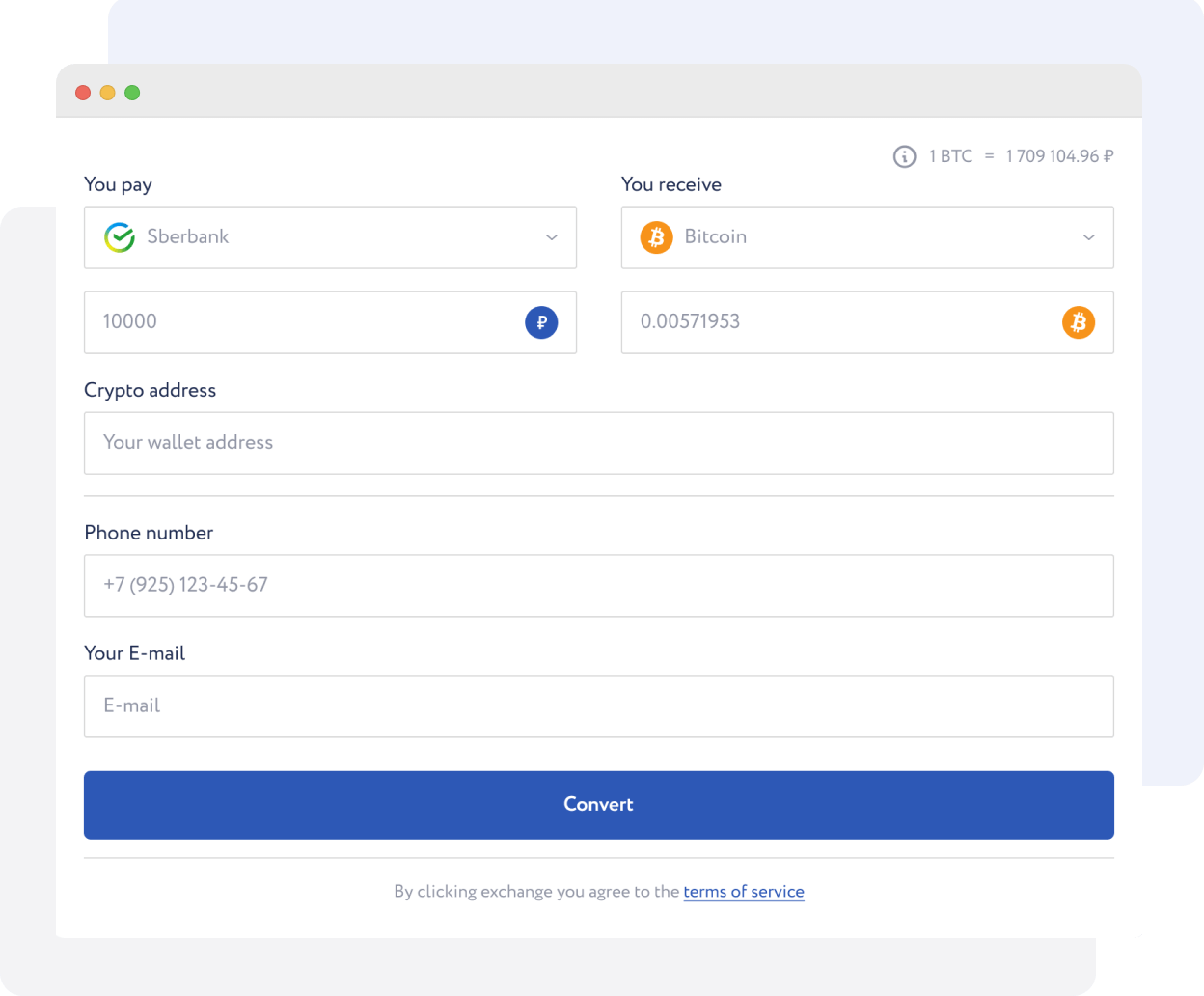 Easy MATBEA swap
MATBEA swap - a quick way to buy or sell cryptocurrency for rubles and other fiat without registration in just a few clicks.
P2P convert
P2P trading allows buyers and sellers to directly trade cryptocurrencies. In this case, the convert rate always turns out to be market. You will find many P2P offers on our platform.
Cryptocurrency trade
The platform allows users to exchange digital assets for fiat or other cryptocurrencies among themselves without intermediaries.
Cryptocurrency wallet
MATBEA is a multi-currency wallet that supports 9 cryptocurrencies, 3 stablecoins and 49 crypto assets.
Over 200 000
Clients from different countries
Over 22 000
Orders per week
3,8 billion rubles
Turnover for 2022
Profitable affiliate program
All cryptocurrencies are clean, pass the address verification (scoring)
Technical support in russian works from 08 to 22
MATBEA Business: make money with MATBEA
Hello, friends!
We are glad to welcome you to Matbea.com - a leading cryptocurrency exchange that offers unique products and services for buying, selling, and exchanging cryptocurrency. Our crypto platform MATBEA was born in 2014 as a web wallet for Bitcoin, and since then we have expanded its functionality, adding support for many popular cryptocurrencies and stablecoins such as USDT, USDC, Bitcoin, Litecoin, Doge, Monero, Ethereum, BNB, Tron, Dash, Zcash. In 2022, we introduced a full-fledged crypto exchange with support for limit, market, and stop-loss orders. Input and output of fiat are carried out through a separate p2p system, which supports all popular payment systems, including Sberbank, Tinkoff, and the Fast Payment System (FPS). One of our unique products is MATBEA SWAP. It is an instant cryptocurrency exchange for fiat without registration and verification. SWAP combines the convenience of an online exchanger and advantageous exchange rates since transactions are carried out through the exchange with minimal commissions. We have also developed mobile applications for iOS and Android so that you can easily manage your assets and make transactions on the go. MATBEA offers mass payout functionality in rubles through API using the p2p exchange system of RUB_M codes. It is worth noting that all cryptocurrencies undergo scoring, assessing the likelihood of their use for illegal activities. If the scoring exceeds the critical value, transactions are blocked. To avoid unpleasant situations, check your cryptocurrency address in your personal account before making a transaction in the Scoring section. Our ecosystem also features the blockchain explorer Matbea.net, which allows you to track the ownership of cryptocurrency to a specific cluster. If you are new to the world of cryptocurrencies, we recommend starting with our crypto encyclopedia at https://learn.matbea.com. And for those who want to stay up-to-date with the latest news and analytics, we offer our cryptocurrency e-magazine MATBEAZINE. Join Matbea.com and discover new opportunities in the fascinating world of cryptocurrency! With us, you can not only safely and profitably exchange cryptocurrencies but also learn the latest news and explore the world of cryptocurrencies, starting with basic concepts and ending with advanced strategies. We are constantly working to improve our platform and expand the services offered. We hope that our Telegram community will become a useful and interesting source of information. Feel free to share your thoughts and ideas with us and other users of our platform, as communication and experience sharing is what helps us become better and move forward. Welcome to Matbea.com, and we wish you good luck in the world of cryptocurrencies!
FAQ
If you haven't found the answer to your question or you're having trouble in transfer, please contact our technical support and we'll help you!
In which jurisdiction does MATBEA operate and does it have the appropriate license?
MATBEA operates in the jurisdiction of the Republic of Seychelles, where, according to local laws, no special license is required for the activities of crypto exchanges.
What are the restrictions for Russian users?
There are absolutely no restrictions for Russian users, except for a narrow circle of persons who are under personal sanctions.
Which countries' citizens are prohibited from using MATBEA?
Only US citizens or residents.
Yes, any mention and reproduction of MATBEA is illegal without prior consent.
Matbeazine is a crowd-blogging platform that contains materials from various independent authors. If you are an author and have interesting materials, send them to our email for review!
Do you have any questions? Contact us